KUSUMA - FLOWERING HEART MALA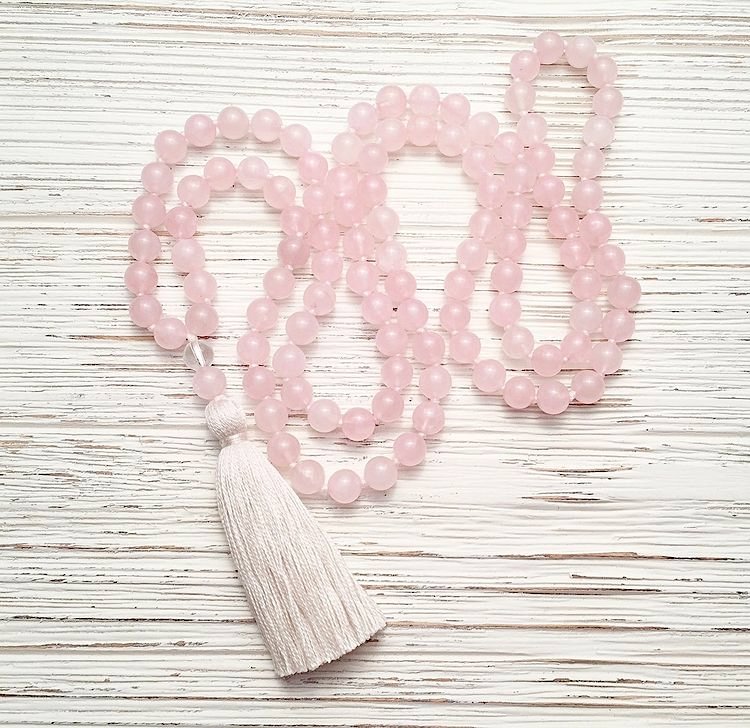 KUSUMA - FLOWERING HEART MALA
Natural Rose Quartz
Hand-knotted and awakened in natural Rose Quartz gemstones, the Kusuma Mala supports connection in all spheres on one's life including with the self and it provides the wearer with access to high spiritual attunement to the Earth, Universe, and the Divine.
Rose Quartz carries a soft energy of compassion and peace, tenderness and healing, nourishment and comfort. It speaks directly to the Heart Chakra, dissolving emotional wounds, fears and resentments, and circulates a Divine loving energy throughout the entire aura. Reawakening the heart to its own innate love, it provides a deep sense of personal fulfillment and contentment, allowing one the capacity to truly give and receive love from others.
Please note that Rose quartz is found naturally in a variety of shades of pink from pink to almost white. Rose quartz is most often only available enhanced - It is still natural stone, but fades to lighter over time in sunlight. Therefore the color of this Mala varies depending on the batch of beads we have access to.