SAHITA - GROUNDED IN GRACE MALA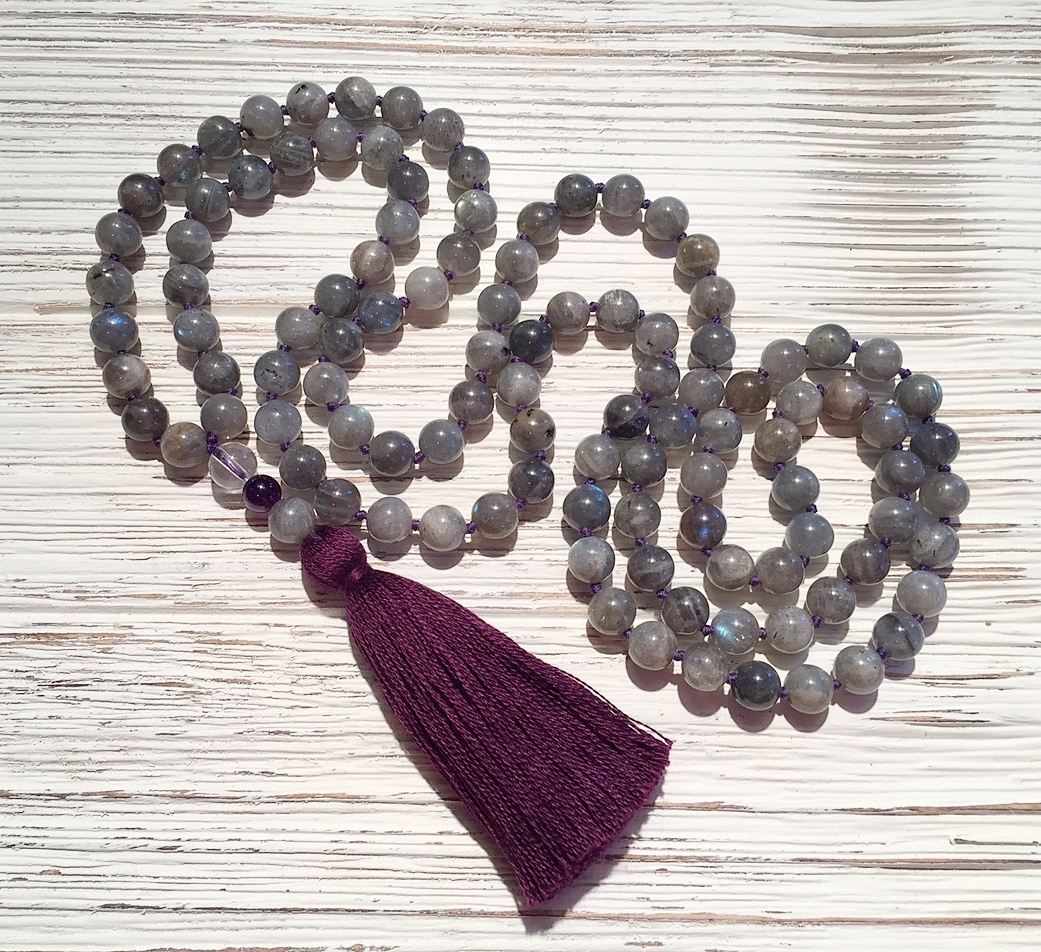 SAHITA - GROUNDED IN GRACE MALA
Natural Labradorite
Hand-knotted and awakened with Mantra. The Sahita - Grounded in Grace Mala has been crafted in Labradorite natural Gemstones with an Amethyst accented Guru bead.
The colors of Labradorite are mesmerizing in iridescent silvery grey with flashes of purple/blue. As stone of transformation, Labradorite is a useful companion through change, imparting strength and perseverance.
It balances and protects the aura, raises consciousness and grounds spiritual energies. Excellent for strengthening intuition - promoting psychic abilities. Powerful in revealing the truth behind illusions, Labradorite banishes fears and insecurities, and strengthens faith in the self and trust in the universe.
An excellent Mala for anyone seeking support to expand and ground innate and intuitive abilities with balance, discrimination and poise.