SATYA - SOUL'S TRUTH MALA (light blue)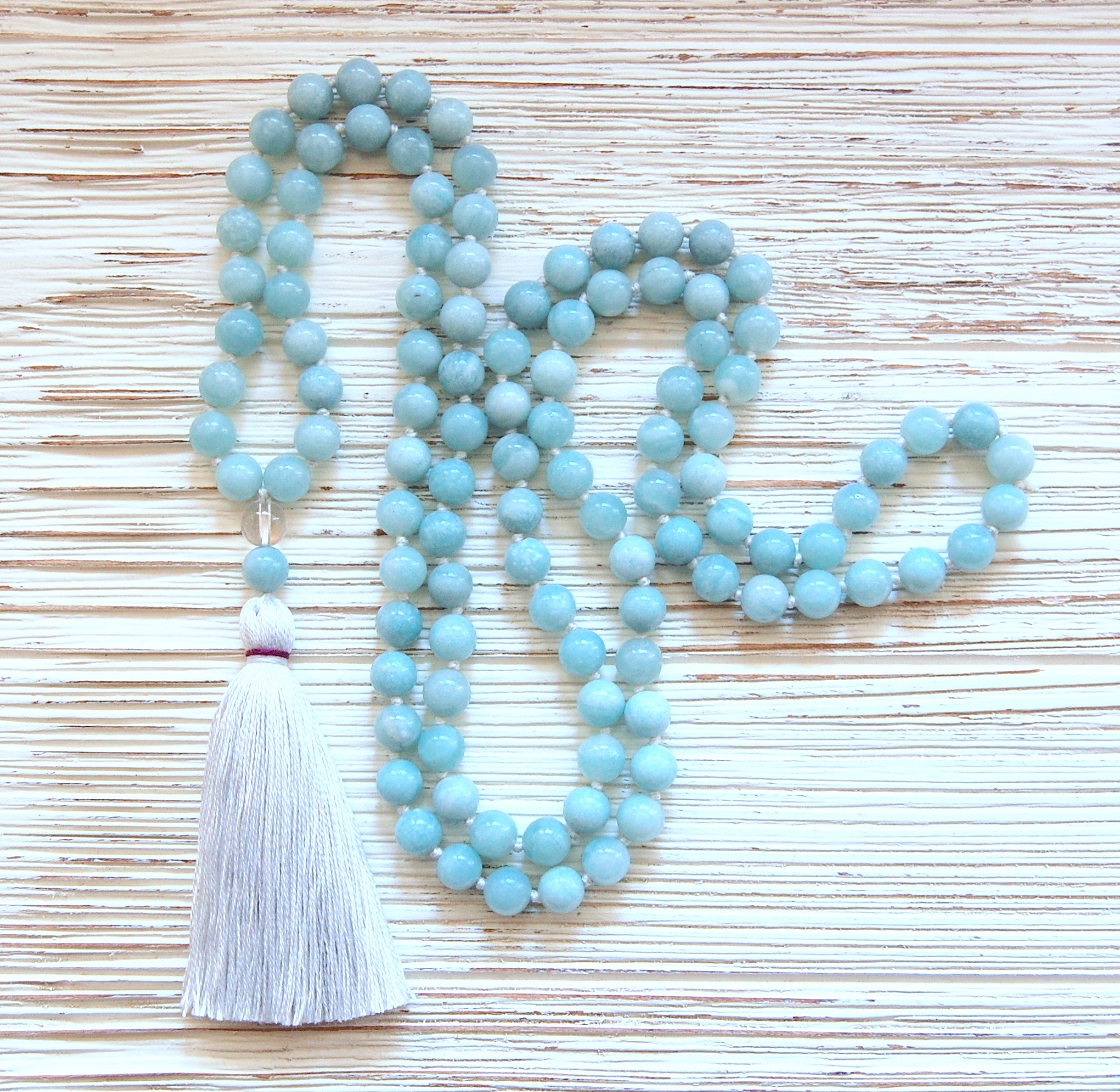 SATYA - SOUL'S TRUTH MALA (light blue)
Natural Light Amazonite
Hand-knotted and awakened in natural Light Amazonite gemstones, the Satya Mala has active metaphysical properties and a strong vibration that works powerfully through both Anahata (heart chakra) and the higher Vishudhi (throat chakra). Thus it supports spiritual communication of the highest quality, both in reception and delivery.
Amazonite stone is a strong stone for communicating, and is particularly helpful for the connection to truth, both internal and external. If you are doing energy work using the power of words, including EFT, it is an excellent stone to have within your aura, as it will aid the process.
This will energize the words you speak with the power of truth. It helps you to align your speech to your higher ideals, and speak using words that clearly outline your real way of thinking, rather than the societal norm.
At the same time it allows for you to remain calm and unemotional, even if you are in a situation where you may be required to speak the truth about delicate or uncomfortable subjects that you are passionate about.